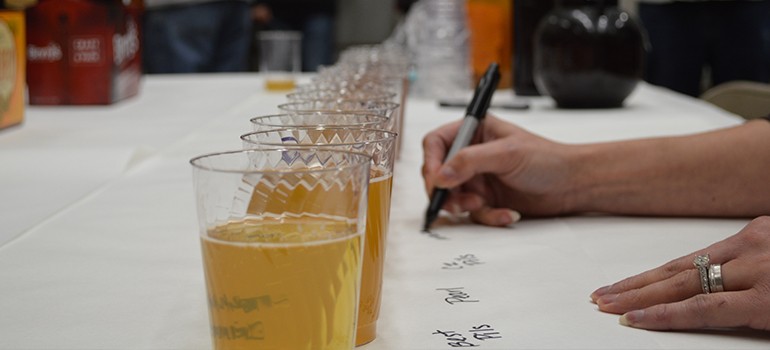 ---
Perfect Brewing Supply works to bring together all homebrewers and wine makers alike. We are honored to host N.U.B.S. and UnCorked as our shop clubs, yet we are also privileged to host Babble from time to time and work with many of the area brew clubs. Depending on your location, we welcome you to join us in the ever-expanding network of Northwest Brew Clubs.
---
Northern Urban Brewers Society (N.U.B.S.)

N.U.B.S. is a homebrew club for all levels of brewers. If you are just beginning, come and learn from those of us that have been brewing for years. If you consider yourself, intermediate or an advanced all-grain brewer, then come out and join the ranks, share your knowledge and of course, your favorite brews.
Our club is focused on helping brewers brew – therefore we have brewing experiments, classes, guest speakers and private tours of many of our favorite watering holes. Stop by to check us out, every third Thursday of the month at 6pm. We usually meet at Perfect Brewing Supply – but check the calendar just to make sure we aren't out on one of our famous outings. Visit it the website at http://www.northurbanbrewingsociety.com/
Happy Brewing!
---
UnCorked Wine Club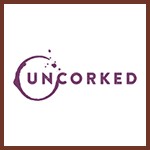 UnCorked was created to meet the needs of the many wine lovers and home wine makers in the area. We welcome all levels of wine makers into our group, from beginner to expert, we love everyone who wants to make and loves wine! If you are a novice wine maker, bring your excitement for the craft and come to learn from those of us who have years of experience. If you are an expert in the craft of winemaking, then join us to share your experience and of course, your wine!
Our group is designed to foster the love of wine making. We will make wine from grapes, learn about the different wine varietals, embark on trips to wineries across the Midwest and above all, experience the wonders of the world of wine. Visit it the website at https://www.facebook.com/groups/893012877478519/
Cheers!
---
Additional Beer Clubs in the Area:
---
BABBLE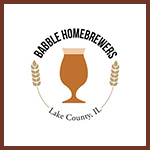 BABBLE was founded in 1996 to bring together the brewers of Lake County. Their members come from a wide range of skill levels, including extract, all-grain, HERMS, RIMS, and professional brewers. In addition to beer, members also produce meads, ciders, and the occasional bottle of wine as part of their brewing activities. Members get special access to a variety of items and events. More information can be found on their site at http://www.babblehomebrewers.com.
---
Club Wort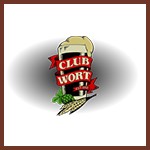 Brewers in the Palatine, IL area will find an excellent group of homebrewers at Club Wort. This group includes 50+ homebrewers who are focused on enhancing the homebrew process, enjoy fine ales and lagers and "the enlightenment of the masses". This brew club serves as both a social club and an activity center. They have multiple brewing events including annual pub-crawls, an annual picnic, club brew-ins, and monthly meetings. To find out more about Club Wort check out their site at http://www.clubwort.net.
---
Midnight Carboys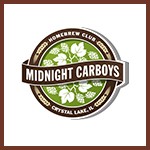 If you are a homebrewer in McHenry County, then the Midnight Carboys are your local brew club. As they say "they are a bunch of guys (and a couple of gals) who are pretty much obsessed with making the best damn beer ever to come out of a bathtub." Not really a bathtub, but you get their meaning. This group is for all skill levels from beginner to advanced homebrewer and meet on the second Thursday of the month at the local watering hole, Duke's Ale House. For more information, check out their site: http://www.midnightcarboys.com.
---
Urban Knaves of Grain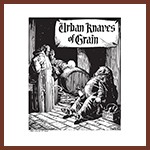 If you are in the Western Suburbs of Chicago in DuPage County, IL then the Urban Knaves of Grain club is where you can find homebrewers of all skill levels. They are the oldest and largest homebrew club in DuPage County, Illinois with brewers dedicated to the art of brewing great beer, mead, and cider at home. This club offers a variety of activities and resources for homebrewers of all levels, from beginner to experienced brewer. They also offer workshops, picnics, outings, competitions, meetings, pub-crawls, brew-ins and more. For additional information visit their site at http://www.knaves.org.