Discover where our Equipment is made Spike Factory tour!
Last week I was invited up to the Spike factory in Milwaukee Wisconsin to check out their manufacturing facility and look at their Spike Trio 3 vessel brewing system.   My first impression walking into Spike was like a kid in in a candy store.  Awesome Stainless homebrewing equipment stacked floor to ceiling!
Product displays and testing
The first stop was is their product testing area,  this is where they use and test the products they make.  You can see at least one example of everything in their catalog.  On the hot side the have a 15 gallon Spike Trio three vessel system and the Spike Solo.  They also had the Nano system which is for pro breweries.   On the cold side of things they had their glycol chiller running on a fair number of their fermenters…. These are not just there for eye candy, they do get used because right next to the product test area is a bar for their employees (this no doubt makes for happy employees!).  
On to the factory!   
The factory is sectioned off into a few different spaces. First up is the fabrication area, when I visited they were welding some of the massive parts that make up their nano brewing system.
The next stop was where fittings would get welded on to the kettles and fermenters. One thing we like at Perfect Brewing Supply about spike is that they weld their fittings rather than using weldless fittings which can leak and this is where that magic happens!
The final stop in the factory is polishing. When you see a spike kettle in person its very highly polished stainless steel and they do all of that in this stop.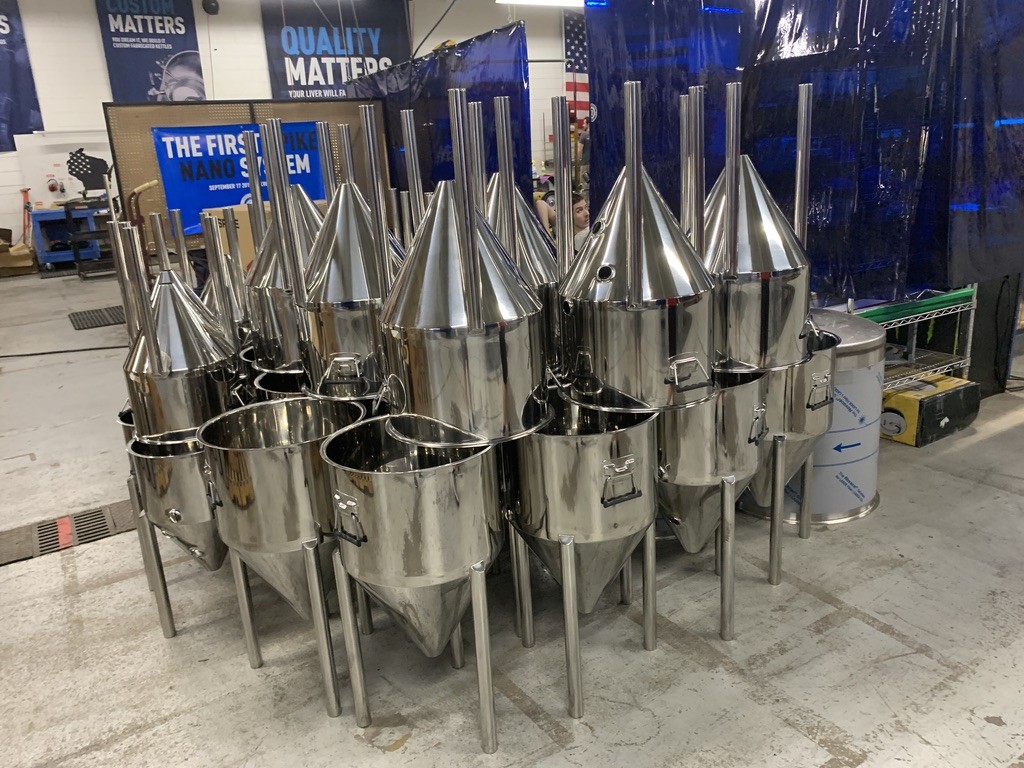 In conclusion
A huge thank you to Spike for having me up! The crew at Spike was fantastic, they are very knowledgeable on their products and are very friendly.